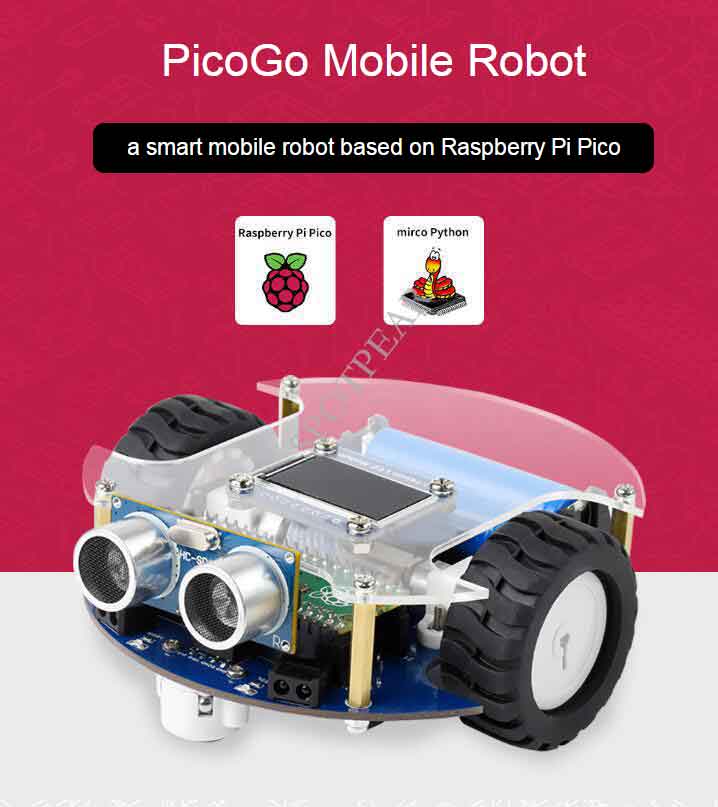 Longer Battery Life, More Protections
Powered by 2x 14500 Li-ion batteries (NOT included), supports running while recharging, with multiple battery protection circuits including over charge/discharge protection, over current protection, short circuit protection, and reverse proof, together with battery life indicator and battery voltage monitor, more stable and safe operating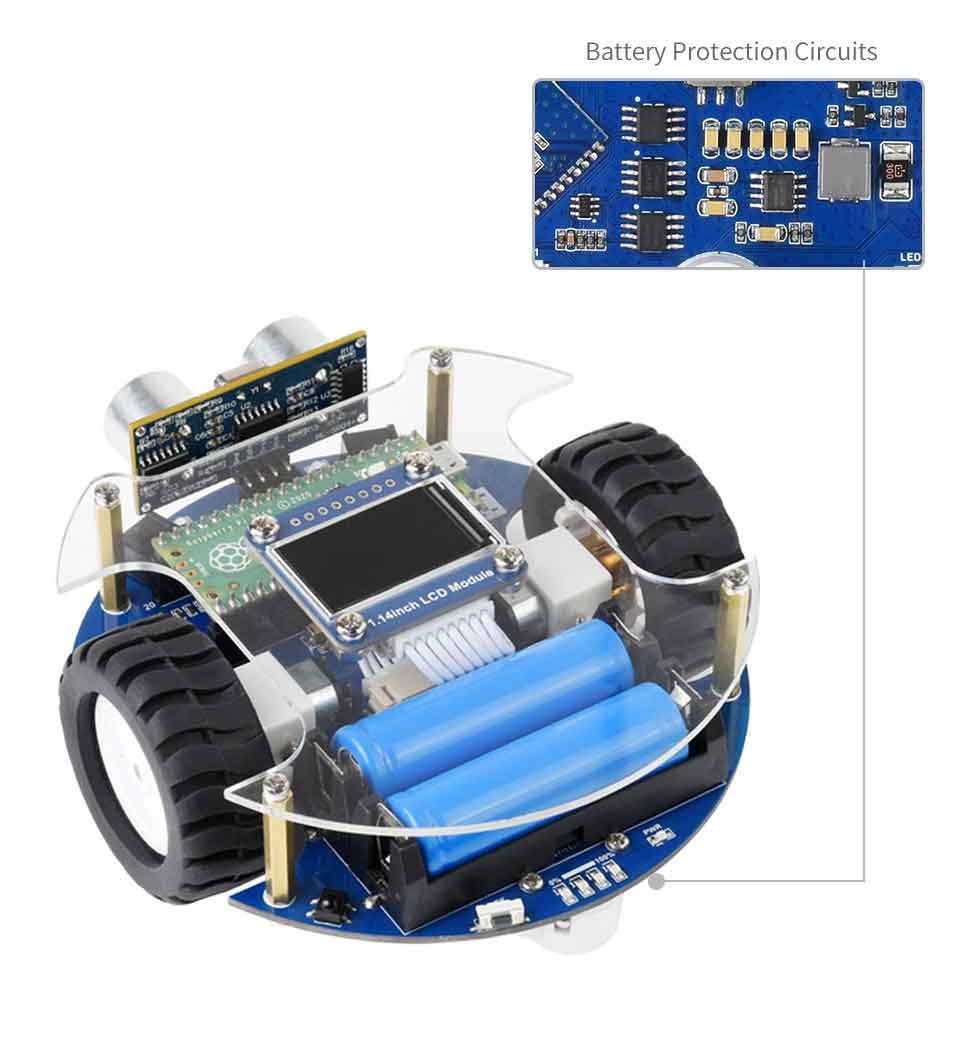 Full Functionality
Various Ways To Release Your Creativity
IR obstacle avoidance
The module sends IR beam and detects objects by receiving the reflected IR beam, to easily avoid obstacles in the way.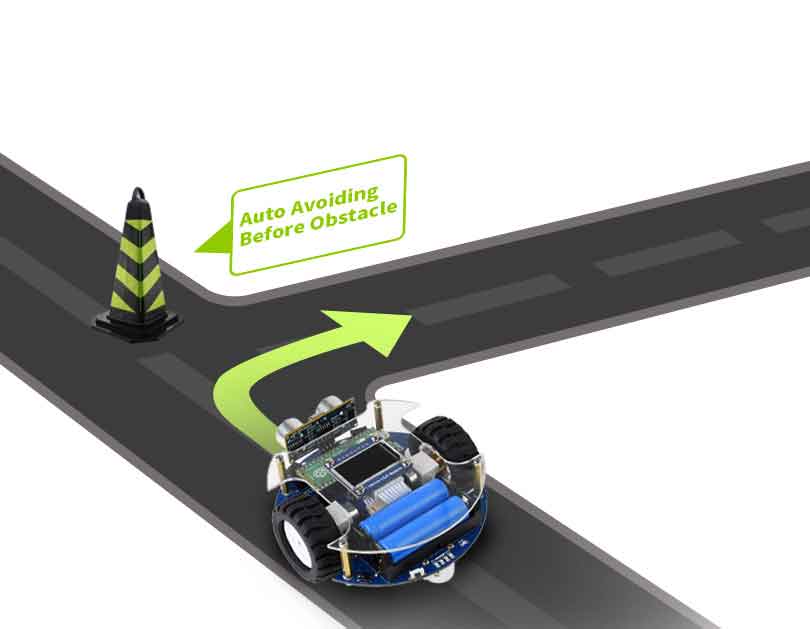 Auto line following
Features 5-ch IR detector for sensing and analysing the black line, combined with PID algorithm for adjusting robot movement, high sensitivity, stable tracking.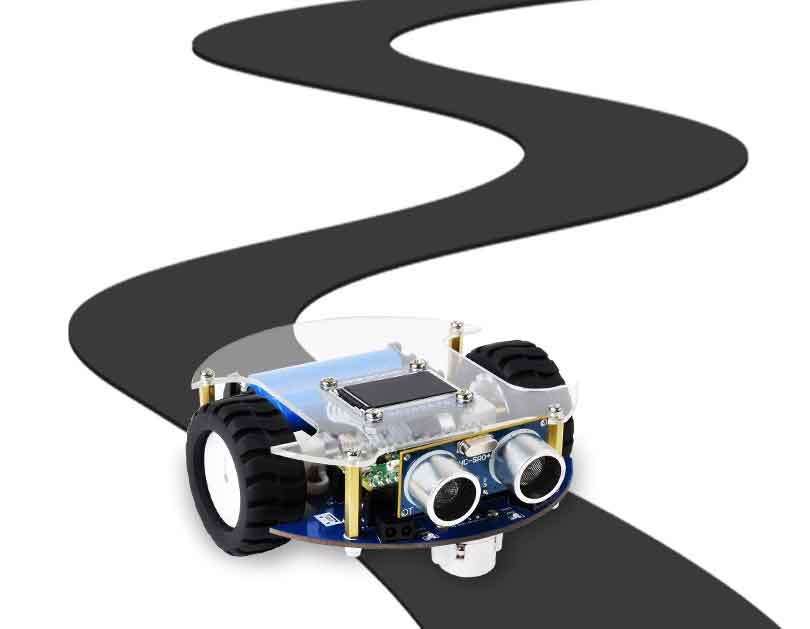 Ultrasonic sensor
Ultrasonic is generally faster and easy-to-calculate, suitable for functions like real time control, and obstacle avoidance, with the industrial practical ranging accuracy, it is widely used on robot research and development.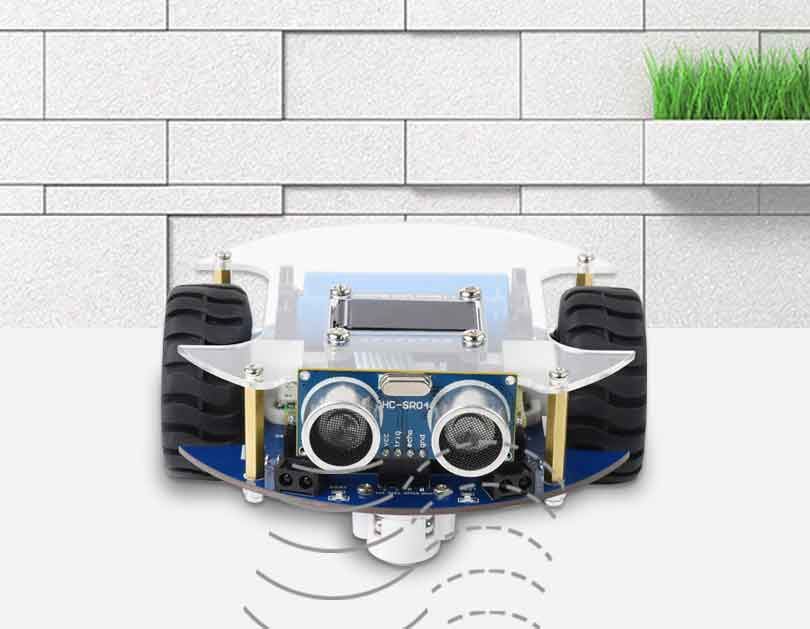 Object tracking
The robot is able to detect front object by ultrasonic or IR, and keeps moving to track the target automatically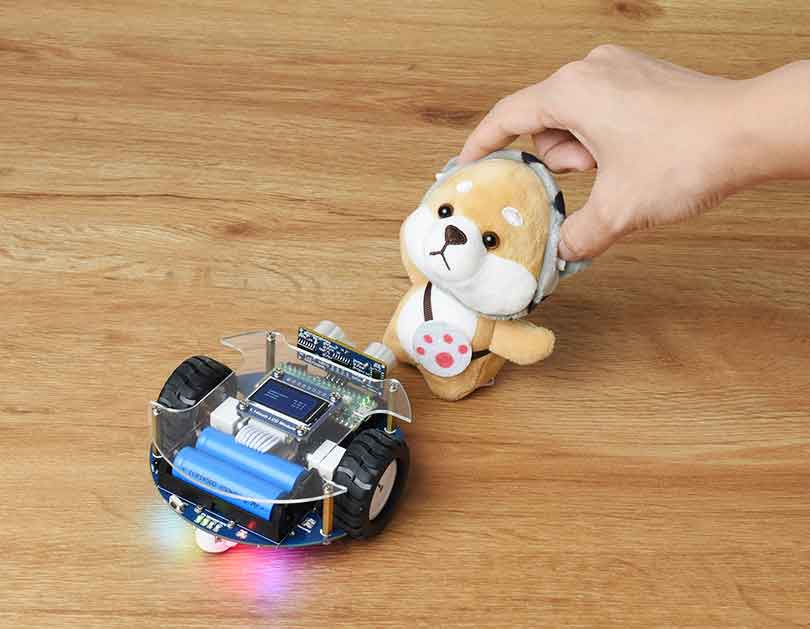 IR remote control
Integrates IR receiver, so that you can control the robot to move or turn direction by sending infrared light from the remote controller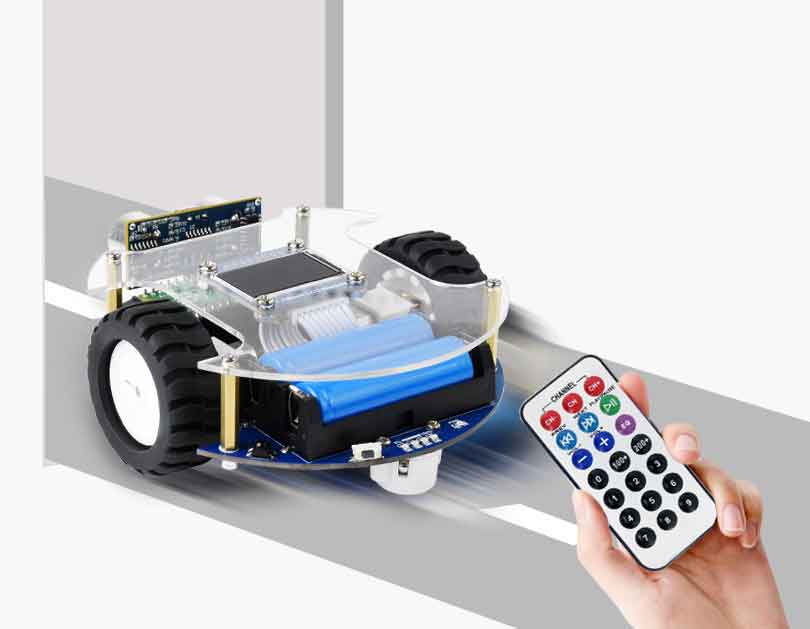 Bluetooth remote control
Comes with mobile phone APP, allows you to use the phone to control the movement of the robot, or control its peripherals like changing LED color, making the buzzer to sound, etc.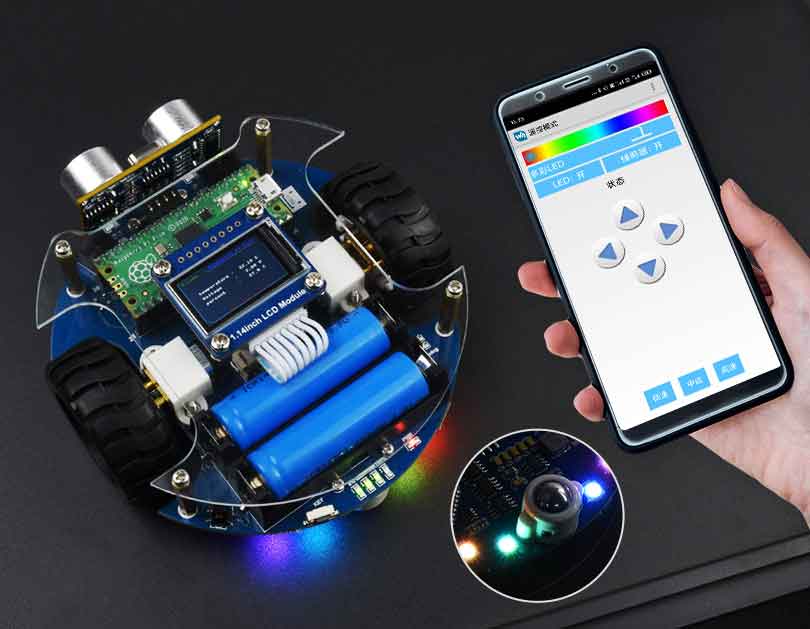 For more examples, refer to demo codes and manual on our wiki.